With all the end of financial year sales and other midyear sales, I did a fair amount of shopping over the past couple of months. Knowing me, everything I bought was on sale lol.
From
Forever New
I bought: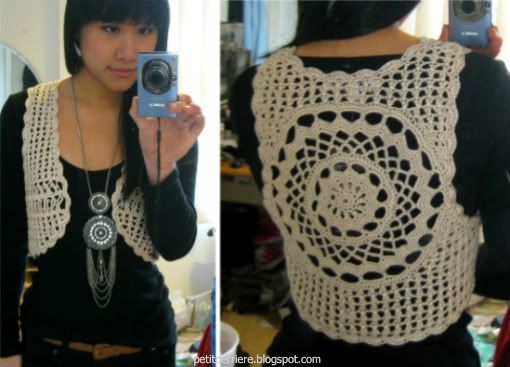 Cute little crotchet knit vest. It's kind of a beigey colour. I fell in love with the design on the back.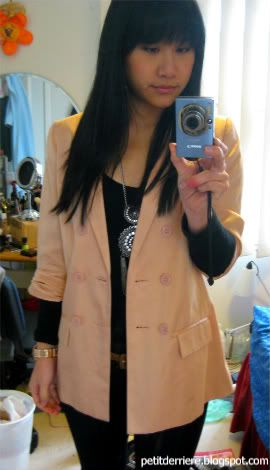 Peach coloured loose blazer. I'm not crazy about this jacket, I do like it though, it's pretty cute. It's a bit big for me. I mainly bought it because they were having a 'buy 1 get 1 half price' sale that day and I couldn't find anything else that I was in love with.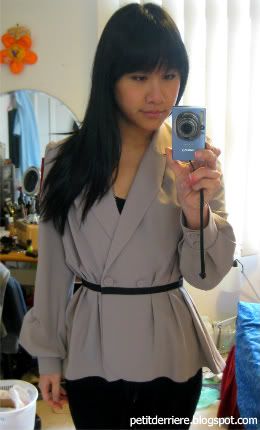 Grey vintage style blazer. I LOVE this. They released a creamy/pinky version a little while back and it went on sale but I couldn't find my size anywhere! So when they released the grey version I had my fingers crossed that it would eventually go on sale, and it did lol. So as soon as I found it in my size, I snapped it up. It's not very practical in that it's quite thin so not very warm at all. But it's so pretty and feminine.



Rust coloured merino wool long top/dress. There are little straps on the sleeves to hold them up if you like, or you can let them down. Lately I've been loving rust, browny and burnt orange type colours. The merino wool is so warm and smooth and it's nice and light too. I've been wearing this with leggings and you can add a belt to add a little shape too.



From

Bardot

:

Black stretchy waist belt. I find it really difficult to find waist belts that fit. So I was really pleased to finally find a black one that did. Good basic to have.



From

Myer

:

The weather down here has been getting really cold (with the exception of the last few days...what's with that??), so I was in need of a beanie. I found this nice basic cream/beige coloured one for really cheap.



From

Sportsgirl

: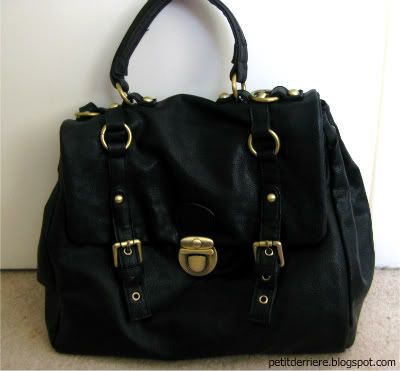 I'm a sucker for any combination of black and gold. I've been wanting a new handbag just because I felt the one I had been using wasn't big enough especially for winter when you have scarves and all that jazz to carry around. This bag was on sale and on top of that there was a further 30% off!
About a month ago I was taking part in a uni program where I basically followed barristers around and went to court and stuff. So I was in need of some businesswear.
From
Oxford
:
I bought 2 shirts. One in blue pin stripes and the other in thick purple stripes. I really like the french cuffs, they're a nice fancy touch lol.
From
Cotton On
and
Portmans
:
I got the basic black long sleeve top from Cotton On and the pin stripe pencil skirt from Portmans. I had been on the lookout for a pencil skirt for a while. I have massive issues with length because I'm short plus I have a really small waist but a very wide butt lol, so if I find a skirt that gets over my bum and is big enough to fit it, then it'll be far too big for my waist and vice versa. This one was the best fit I could find. It's still big around the waist but it's ok lol. I also picked up the pant version of the skirt. The waist design, colour and pattern is exactly the same. So they are high waisted with wide legs. (I couldn't take a photo because it was in the wash lol)
So that's all the clothing and accessories I purchased over the last 2 months. Hope you enjoyed.