Hey guys!
I bought
Benefit
's
That Gal Brightening Face Primer
at the end of last year as a part of the
Fab Lane
set. I didn't really need any of the stuff in the set, but Myer was selling the set for half price (~$57 AUD) and I was in a splurging mood lol. Of course, who can resist the cute packaging!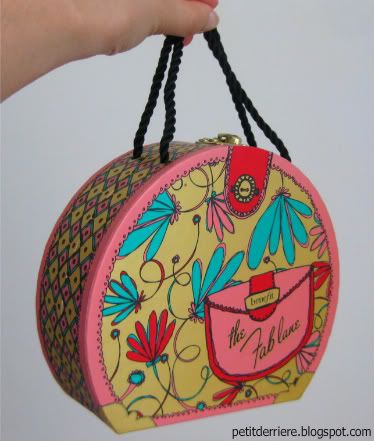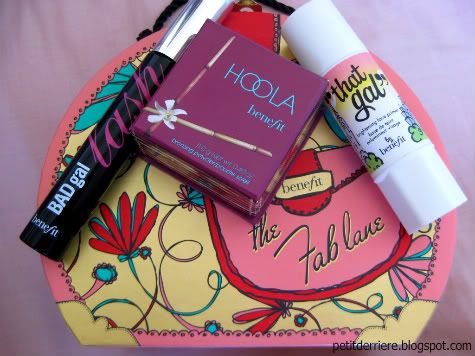 Anyway, my reviews on the other products in the set will be coming later. Now for
That Gal
...
Price & Quantity
The tube has 11ml of product and according to
Beauty Heaven
, costs $53 AUD alone.
Packaging
It looks very much like a glue stick and is about the same size as one. The dispenser part is very unique. You twist the bottom and the product comes out of little square holes on the top. I haven't had any problems with this, but it is definitely very gimmicky. A simple squeeze tube would have been sufficient.
Colour & Quality
From the above picture, you can see that the primer is a light, kind of milky pink colour. It is very creamy. When I apply it, it doesn't show up as pink and applies virtually colourless. If you looked
really really really
closely though, you might see the
slightest
pink tinge. There are no shimmers or glitters in this product.
The product gives your face a dewy finish. It doesn't do much else aside from that. I don't find that it makes my skin smoother nor help my foundation stay fresh longer.
Overall
Personally, I think as a primer, That Gal fails as it doesn't help to improve the appearance of your skin nor the wear of your foundation. But if you are looking for more of a brightener, highlighter, illuminiser or dewy kind of product, this may be for you. This product would be good for those that like a dewy finish to their face. You could apply this under or on top of foundation that you might feel is too matte. I'm not really into the dewy face look mainly because my face gets SO oily during the day. It could also be applied on some areas as a very subtle highlight or brightener, emphasis on "
subtle
." This is what I've been using it for. As I like having a very matte face, sometimes it can look very flat and blah, despite me not liking a dewy finish to my whole face, I do sometimes enjoy having a little bit on my cheekbones, and getting a slightly glowy and illuminised effect. That being said, I think there are better and cheaper products out there for this purpose.