This post is going to be the first of a mini series covering all the things I picked up in the post Christmas sales. I tend to go a little nutty at this time of year, taking on the crowds and diving into sale racks.
Anyway, I went to Myer in Highpoint the day after Boxing Day. I had no intention at all to look in the beauty section, but I happened to walk past a sale table and saw a pile of Essie nail polishes and I seriously flipped out. They were around half price! I'd never seen these on sale before so I started grabbing just about every bottle they had on the table. A sales assistant saw me and just started giggling because I looked so ridiculous trying to balance all of them in my arms. At that point, my brain got over the excitment and I cut down on what I had lol. So here's what made it home with me: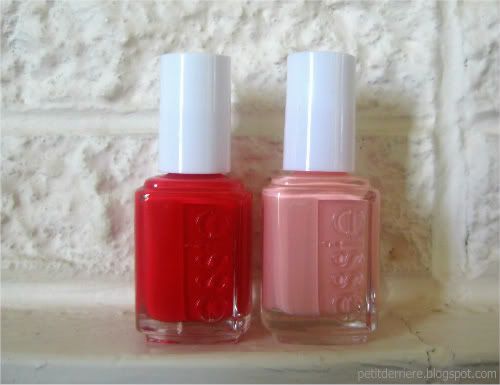 Escapades

and Van D'go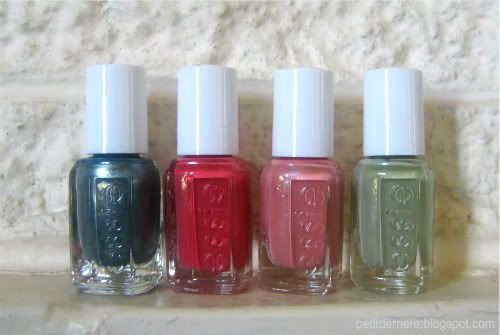 The Resort Collection 2011

(mini set) -

Fair Game, Your Hut or Mine, Lion Around

and

Da Bush



Fall Collection 2010

(mini set) -

Limited Addiction, Sew Psyched, Merino Cool

and Little Brown Dress





This is my first time trying out Essie polishes. I've worn a few of them now and I am very impressed. The mini sets were also amazing value. I am often more conservative with nail polish colours, so these were great for me as they gave me the opportunity to try many different colours and finishes.

I will gradually post photos and detailed reviews about each of these nail polishes. If you haven't seen it yet, I already have a post up about

Da Bush

.

Hope you are all enjoying your weekend and for those who are watching or attending the Australian Open, hope you are enjoying the tennis! Men's final tomorrow night!