I got this lipstick not too long ago, but I had bought/received a few others around that time as well, so this one kind of just fell into the background. But recently I was on a bright lip kick and this lipstick lived in my makeup bag.
Lustering
is a lustre finish and is a bright, hot pink colour. I think it falls pretty darn close to the middle between a yellow toned and blue toned pink, but leans just a touch more into the blue zone. Many hot pinks tend to lean too far into the blue toned spectrum which washes me out, but
Lustering
does not. This is probably as far into blue toned pinks as I can go with my skin tone.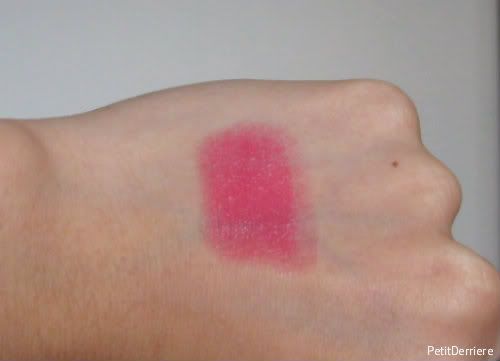 This is such a versatile lipstick. You can put one swipe of it and get a nice gentle shot of colour. Layer it on and you can get quite a punchy bright lip.
bare lips

one layer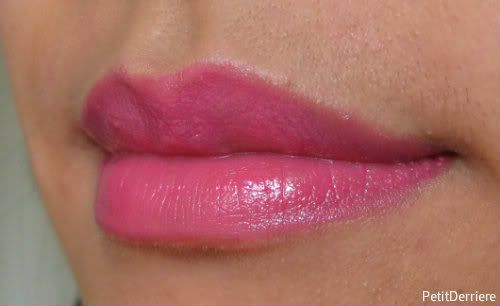 layered up
Since it's a lustre, it is sheerer and has a glossy look. It's sheerness makes it a very wearable bright colour, not too in your face and no need to fuss around with a lipliner. I also just love that juicy look that lustres tend to achieve. It feels smooth, doesn't dry out your lips and doesn't emphasise all those dry flakey bits for those who have dry lips.
I love this colour and highly recommend it.