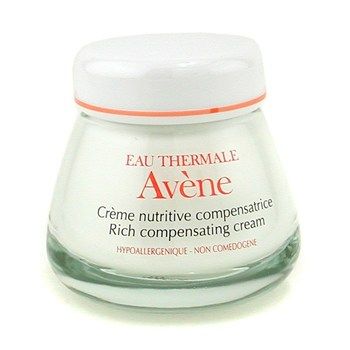 About 2 weeks ago I finished my first product from my
Moisturiser Intervention
(Click
here
for the original blog post), the Avene Rich Compensating Cream.
I used this product as my post-shower moisturiser in the afternoon/evening. I usually try to use a richer moisturiser after my shower. This product did serve this purpose well, it was very moisturising and easy to spread onto the skin. For a richer cream, it didn't take too long to absorb.
I enjoyed using this product since it left my skin feeling nice and soft. It didn't do anything miraculous for me, but how many products do? lol. I wasn't expecting to like it since it is designed for dry to very dry skin and I have oily skin. I thought it was going to be overly greasy and way too moisturising for me, but it wasn't. Which makes me wonder if it would be enough for a person with dry to very dry skin.
This cream was given to me as a gift. I won't be buying myself another jar since it is expensive, priced at $59.99 at Priceline. Still a good product but I'm sure I can find a product that works just as well at a cheaper price.