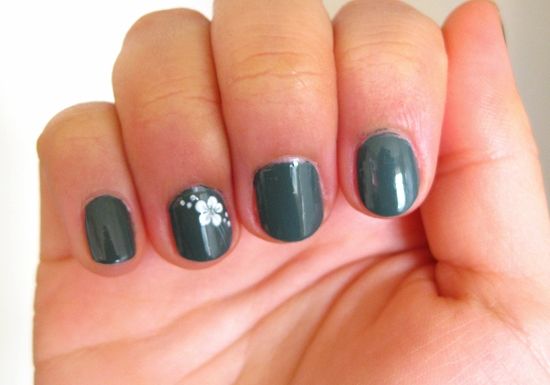 I started playing with my dotting tool over the weekend which I bought from Daiso a while back. After a whole lot of experimenting, I settled with a basic flower. Love it. So cute and delicate.
The base colour is
Ciate Vintage
which is a creme deep grey with a blue undertone. It is practically opaque in one coat. For the flower, I used
China Glaze White on White
which is a basic white creme.