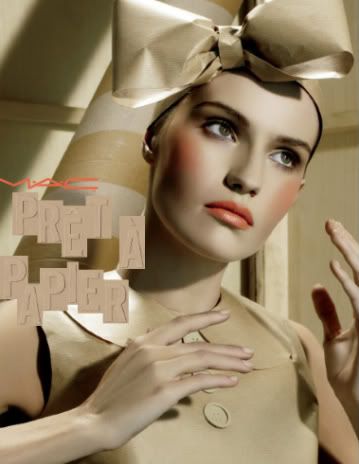 I am so sorry I haven't been blogging as much as I had hoped. My holidays so far have been crazy busy.
Anyway,
MAC Dressmaker, Dressmaker
lipstick is my first MAC lipstick EVER! I got it about a few weeks back and this baby costs $35 AUD. It is from the
Prêt-à-Papier
Collection. I walked into MAC with absolutely no intention on buying anything but I could not pass up this lipstick. I talked to the mua about nudish pale pink lips. (By nude I mean more pale as opposed to being an "erase-your-lips" colour.) She suggested that with my skintone, I should have a go at more orangey tones. She tried this on me and I was just AMAZED! I am a huge fan of Revlon lipsticks and low end lipsticks in general and I have never come across a colour like this.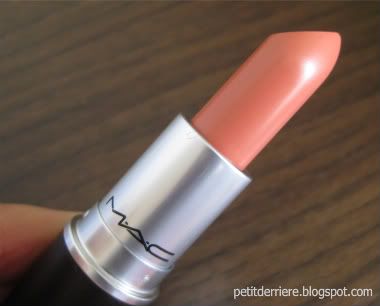 On me this lipstick is a beautiful pale peach colour with a hint of coral. It basically looks like the perfect peachy nude on me. It is a bit sheer for my liking as I have fairly pigmented mauvey-rosey lips. But it is a
lustre
after all. Either way I still love it, not as crazy as when the mua tried it on me in the store (I think the lighting in there makes everything look amazing lol) but I still really really like it.
I tried to take photos of the lipstick on my lips but my camera just wouldn't pick up the right colour and the dreadful weather did not help.
I would love to buy more MAC products in the future but they are very expensive here so I will probably have to wait a while.
What was your first ever MAC lipstick? and what is your favourite?