My all time favourite blush is...
Revlon

's

Floral Affair Collection

blush in

Pinking of You
It was a limited edition range so it is no longer available *cries* So that is why I stocked up lol. The blush is huge (8.0g) so it would take me forever to use up but thought I would be safe and grab a few more off ebay.
I bought a set of the Floral Affair blushes from
Camelliashop Cosmetics Wholesale UK
. I had no problems or hiccups ordering from them. I received my package about 8-9 days after my payment was confirmed (UK to Australia). The blushes arrived in perfect condition and all wrapped up very well and securely in individual boxes.
The specific set of blushes I ordered came with 3 x
Pinking of You
and 1 x
Hushed Blush
. I haven't used or tried
Hushed Blush
and I am giving it away so I can't tell you much about it but I can definitely tell you about
Pinking of You
lol.
I love love love this blush. It is a vibrant matte pink colour with a hint of peach and it is just SO pretty and wearable! It is very sheer though so you do need to really swirl your brush in there the darker your skin is. It is buildable so it is very hard to mess up with this baby. The staying power isn't the best, when you get home after a full day, it definitely isn't going to be as bright and vibrant as in the morning. The packaging is sleek but sturdy and you get so much product!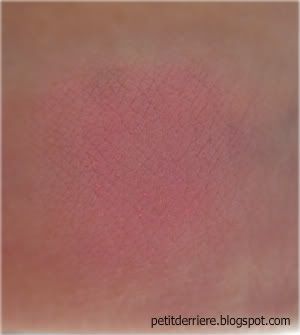 There are definitely some cons to this product such as the pigmentation, but I am SO in love with the colour that I'm happy to let that go. If you know of a matte blush that is exactly the same colour as this, PLEASE let me know!