I recently bought Smashbox Skin Tint in Bella from
All Cosmetics Wholesale
for only $10.99 USD. In stores in the US I believe they are about $28 USD. Mine was unboxed (so had a few tiny scratches on the outside) which made it cheaper and I'm not 100% sure but I think this colour is no longer be available in stores. I only use this product on my cheeks and not on my lips. I have tried it on my lips and the colour doesn't work for me so this review is focused on using this as a cheek colour.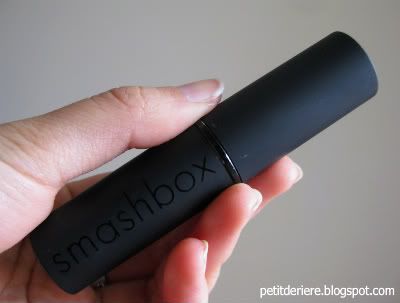 Packaging
The tube is just over 10cm long and over 2cm in diameter. It has matte black packaging and feels pretty sturdy. Net Wt. is .25oz or 7.2g.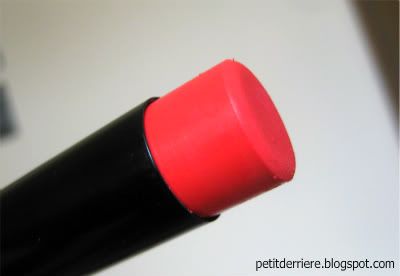 Colour & Finish
Bella is a bold corally pink with no shimmers or sparkles at all. That being said, it doesn't appear that bold on your cheeks. After blending it out it just gives your face a nice bit of colour.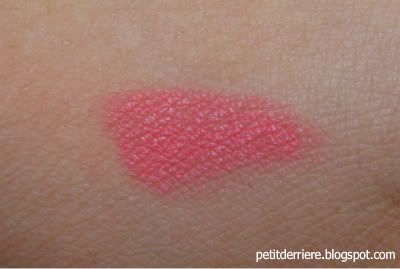 Quality
This product is nicely pigmented. You don't need much at all. I've tried it with a bit of translucent setting powder over the top and I find it does last a long time but does fade and lose a bit of intensity towards the end of the day like many blushes.
Usage
I find that this is a little hard to blend, but by no way is it impossible. I find swiping some on at the beginning then trying to blend is a little difficult so what I like to do is kind of dab the blush on my face, applying just a very small amount, and then blend it out with my fingers. If I want more intensity I just keep repeating this process. Sometimes I get some product on my finger then dab and blend from there. That way, blending is easier.
Overall
I'm not a massive fan of the formula as it does require me to be gentle and take my time to blend. The fact that I'm mainly a powder blush user probably doesn't help lol. Sometimes I feel as you blend, you do kind of rub at the foundation you've already applied which is particularly annoying when you've packed on foundation/concealer on your cheek to hide a blemish lol. The pigmentation is great so 1 tube will last you forever and I absolutely love the colour. I will continue to use this.