The newest addition to my little
Nars blush
collection and I LOVE it!! I had been wanting this for ages and my cousin bought it for me =D.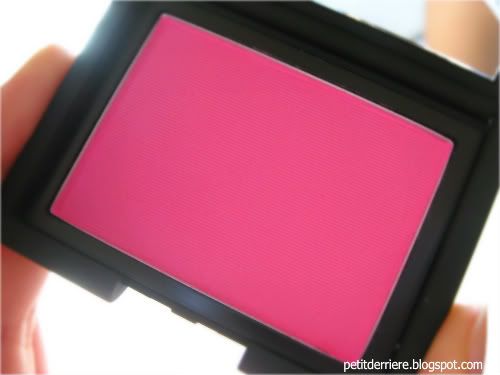 Desire
is a matte, really bright pink. It is a bit more on the cooler/blue toned side which I was really concerned about initially since I have very warm toned skin with very strong yellow tones. So I thought it would clash and just look terrible on me. But it's not like that at all. It appears a bit warmer on my skin, a beautiful pink that isn't as intense as in the pan, it brightens up my face and just makes me look more alive and youthful. I'm roughly a NC35-37 for reference. I would think this shade would be flattering every skin tone.
It is amazingly pigmented like most Nars blushes so it should last you forever. You only need to lightly dab your brush in a few times for each use. Also, it is very buildable.
Have a good weekend!