If you are in tune with Priceline promos and catalogues, you would have known that they had 40% off all skincare brands on 30-31 July.
I really didn't need anything...but I couldn't pass up 40% off. So I bought a bunch of stuff as spares for when I finish my current stuff. I went a bit crazy at first chucking so many items into my basket but then I came to my senses and gradually cut back to the essentials.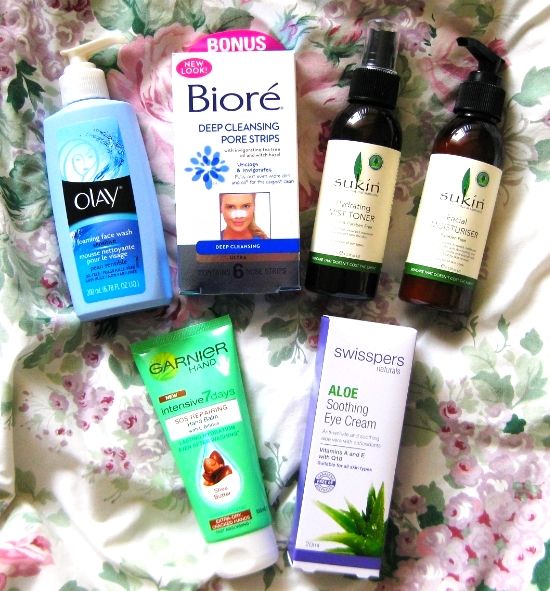 I bought:
Olay Foaming Face Wash - Sensitive
Biore Deep Cleansing Pore Strips - Ultra
Sukin Hydrating Mist Toner
Sukin Facial Moisturiser
Garnier Intensive 7 Days SOS Repairing Hand Balm
Swisspers Aloe Soothing Eye Cream
Nivea Lip Butter - Vanilla & Macadamia (forgot to include in photo)
The Garnier hand balm and the Biore pore strips are the only products I have used before. So it'll be exciting to try all the others. But I'm definitely trying to stick to my "don't open anything before I finish something" policy lol.