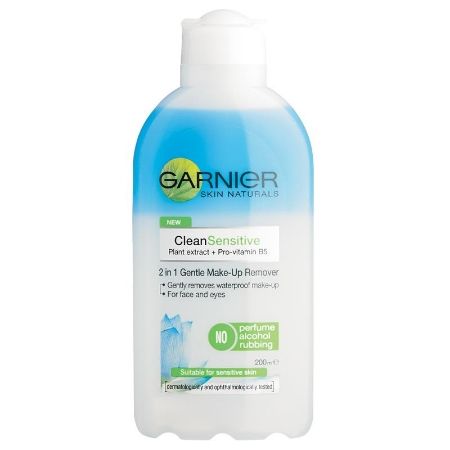 This is my absolute favourite makeup remover and I can't imagine finding anything better particularly at such an awesome price. I'm on my fourth or fifth bottle now (I've lost count) and I have two backups stored away.
This makeup remover is the kind you have to shake up to combine the 2 layers. It removes all my makeup really easily including waterproof mascara. (I only ever by waterproof formulas.) It doesn't feel oily or leave a gross residue. It's really gentle and doesn't sting my eyes or skin at all.
I've tried Neutrogena, Nivea, Inglot and Bioderma, none of those match up to this in quality or value.
Priceline sells it for $9.99 for 200ml. That itself to me is amazing value but they always have promotions like 30% off or buy-2-get-1-free which is when I stock up.
If you've never tried it, you have to. That's all I have to say lol.