These are arguably the most exciting purchases on my trip. I don't own many designer items so this was definitely the perfect opportunity to spoil myself since designer items are
so
much cheaper in the States.
Coach Legacy Mini Tanner - Black Saffiano Leather
I absolutely love this bag. I think it is so cute and sleek. I had seen it online before my trip and was so excited to see it in person. I have to admit that it is a bit small for my liking because I like carrying a lot in my handbag. But it's perfect to bring along to a party or dinner. I got 25% off since Macy's was having a promotion.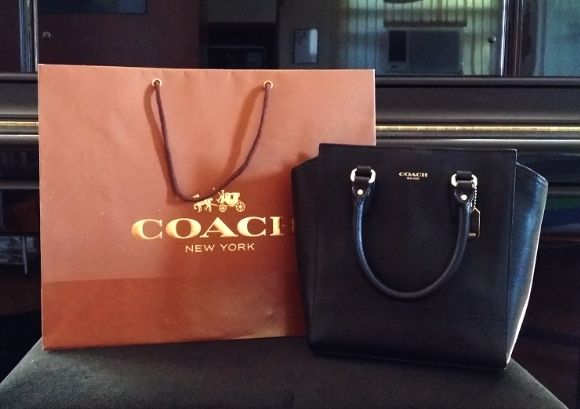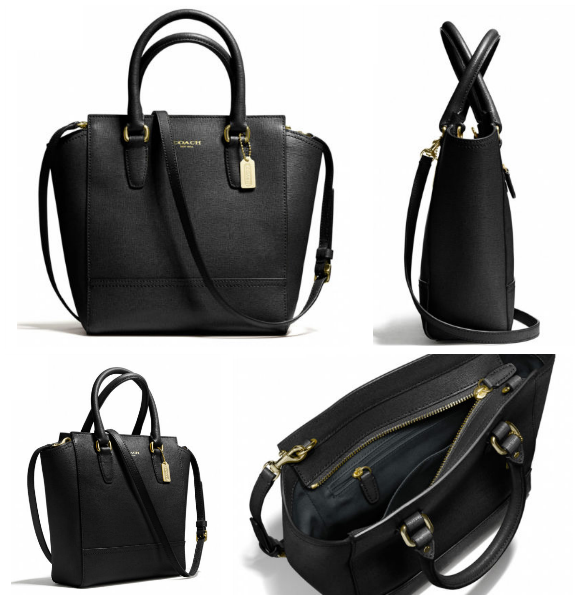 Kate Spade Cedar Street Luciana - Black
I purchased this bag for work. It's simple and big enough to fit A4 documents if I need. What sold me was the flap at the top. It really irritates me when bags only have a button closure on top because your belongings aren't secure and if it rains then you're in all kinds of trouble. I got 60% off at the Kate Spade outlet as they were having a 60% off storewide sale.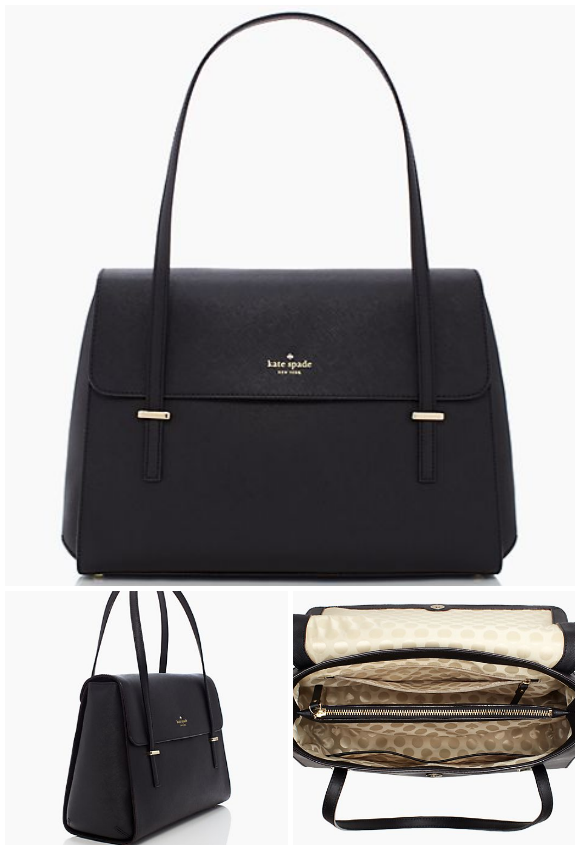 Juicy Couture Sunglasses
I bought these sunnies because I already had a pair of aviators at home and wanted something that was a bit more feminine. I really like the mirrored sides as they're not too over the top but are still eye catching. These were also heavily discounted from Solstice Sunglasses.
So those are all my fancy purchases. Hope you enjoyed seeing those. I've decided against doing a post with my clothing purchases (which I mentioned in my last post) because it would take me a while to take all the photos.