Hey guys
Before I get into today's post. Just to add on to my last post, I read somewhere that the reason the followers aren't showing is because all followers' settings have been changed to "privately follow blog." So if you guys go change your settings back to "publicly follow blog," you may reappear. I'm not sure if this will work but if you guys could give it a try and tell me how you go, I would really appreciate it =)
Anyway back to business lol over the past 2 weeks I've bought a few things and thought I'd share.
First thing I bought was this t-shirt from
Sportsgirl
. It was on sale (of course) lol. It has a nice funky design on the sides which I love! Sorry about the dirty mirror lol.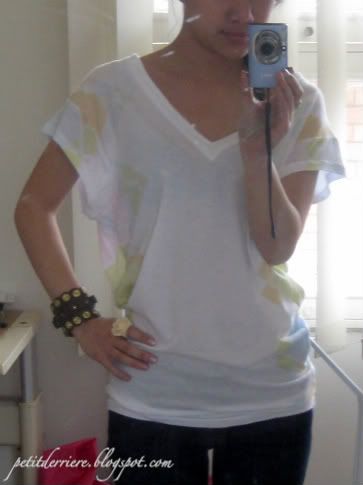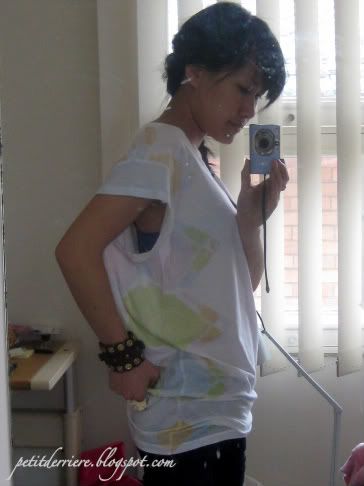 Next thing I got was this really cute flower ring from
Diva
from my sweet boyfriend. As most of you know I work at Diva now, and my boyfriend came in acting like a customer and asked me "can you help me out?" "i want to get something for my girlfriend" "she told me about this ring"...he was so cute. Then he was like "I don't know what size ring to get...oh your hands look just like hers! can you try it on?" lol it was so sweet.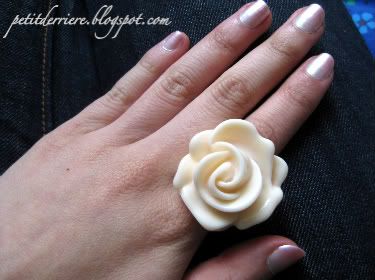 Also I would like to note that I am a HUGE fan of
Kandee Johnson the makeup artist
. I watch her videos on youtube and read her blog and she always wears a yellow flower ring which I thought looked really cool, so when I saw my one in Diva, I had to have it! If you want to check out Kandee's blog, click
here
.
Last I bought this cuff also from
Diva
. It was on sale for only $5! It's probably not something I would normally get, but something about it really appealed to me lol.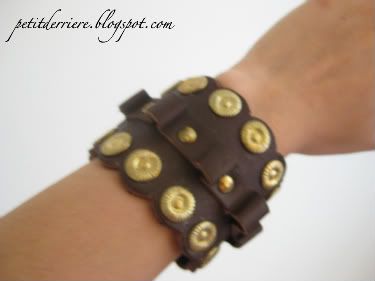 Well that's the end of...uh...haul i guess you could call it lol. Stay tuned I've got some more fun posts comin up!