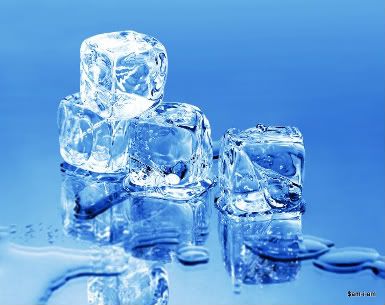 Boy do those ice cubes look good... We are having an absolute scorcher of a day. Today the temperature reached a maximum
45 degrees (celsius)
! I've been lazing around the house all day with the air con on and I am still melting. I watched the weather update before at 9:10pm and it was 39 degrees with no signs of cooling down until tomorrow night *sigh*
I love summer, but it's days like this when the heat just gets a tiny itty lil bit too much for me lol. Can't wait for the cool change to come through.
Sorry this post isn't very interesting. The heat's just getting to my brain so I can't function properly lol. I'll be back with a better post soon.
Hope the weather is much more forgiving where you guys are.