Not too long ago I saw an ad for the
Cleo Make Me a Makeup Artist
competition. To enter you had to create a makeup look and send in a photo, answer a range of questions and also send in a photo of yourself. Four finalists would be chosen from around the country and compete in a number of challenges and also feature in a web series. The winner receives $10000 as well as a photoshoot in Cleo magazine.
The competition was open to amateurs and professionals which really made me hesitate to enter considering all my makeup skills and knowledge were from reading tutorials, looking at photos and watching numerous youtube videos. Not only that, but professional makeup artists would have access to models and photographers and so would be able to obtain perfect photos to send in. Also, I had never really shown my work to any professionals or really shared it too much. But in the end I decided to just dive in and enter the competition.
I was really really proud that I entered and that I tried my best. Unfortunately I was not picked as a finalist. Today the finalists were released online along with the first episode of the web series. Click
here
to check them out.
I am
still
proud that I entered even though I knew I only had a tiny chance of getting selected. But looking at the finalists and their entries I can't help but feel...I don't know...annoyed I guess. All the finalists had taken makeup courses and had been working as makeup artists and all their entries were beatiful professional photos. I feel as though I did not even have a chance, none of the amateurs really did. I know I sound like a bitch for complaining but that's just how I feel. In the end I'm sure the judges chose the best entrants who will perform amazingly in the challenges.
Anyway, I wanted to share with you my entry as well as a few more photos. I chose to do the look on myself and it was a Pocahontas kind of inspired look. The photo at the top of this post was the photo I entered and here are just a few more.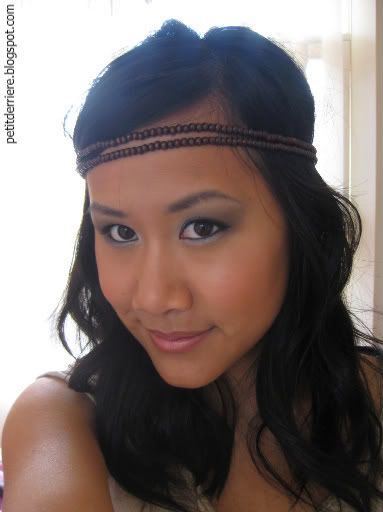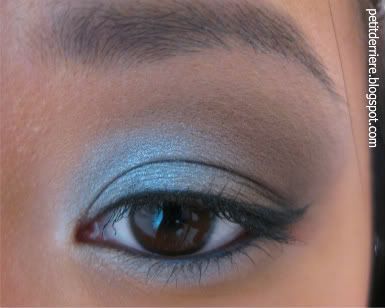 Thanks for visiting!