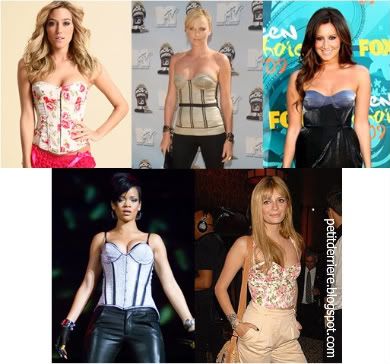 I'm sure you guys have seen or heard about the corset trend coming back. At first I really didn't like it at all. But over time as I saw more corset dresses and tops, the trend grew on me. I love how it can give you a really feminine but strong look at the same time.
Well the whole reason I'm talking about corsets is I bought 2 of them (about a month ago) which I LOVEEE. I bought them from
Bardot
on sale. I initially only bought the cream one with the black polka-dots, but then I loved it so much that I went back and bought another one which is black with a floral design all over. There was a really sweet sales assistant who was telling me how I could dress it up with a skirt or dress it down with some jeans and a cardi. They are just SO feminine and pretty with the ruffles across the top and bottom, not to mention how sexy they make you look and feel haha. The boning inside the corset holds you in in all the right places and makes your body look amazing!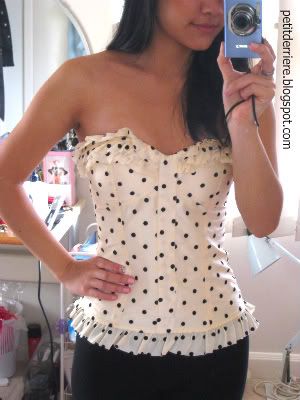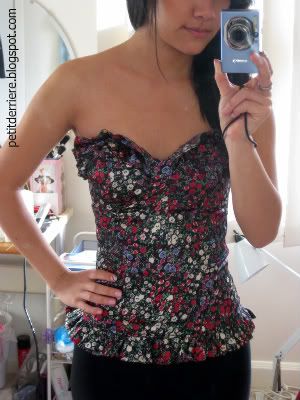 What do you guys think of the corset trend?
By the way, since I have been behind with my blogging, I have quite a few things like clothes, accessories, hauls...that I haven't shared with you guys. So I will hopefully get those up next.