Hey guys sorry I haven't been blogging. I've been going through a tough couple of weeks and just kind of wanted to keep to myself for while. But anyway I am back with a few things I ordered off ASOS.
First I bought this
PETITE Exclusive Sleeveless Stripe Ruffle Front Tunic Dress
. It's really simple and cute with a nautical feel. Very comfortable to wear. Can't wait for the warm weather to kick in so I can wear it.I don't think this colour is available anymore but it is still available in the opposite colours. (i.e. the 2 colours switched around).
I always feel a little silly showing you things that aren't even available anymore. But I thought I'd show it anyway, since a lot of the time when I look at purchases that bloggers and youtubers make, I don't really watch to buy the exact same things, but more for ideas and inspiration.
I also bought these two rings.
ASOS Double Finger Metal Box Ring
and the
ASOS Cute Plastic Bow Ring
.
Both these rings are still available. I love the bow ring and I love the silver bar on the double finger ring, however it is a bit small and I don't feel that the actual ring (bit that goes around your finger) was well thought out as they are rather thick and bulky.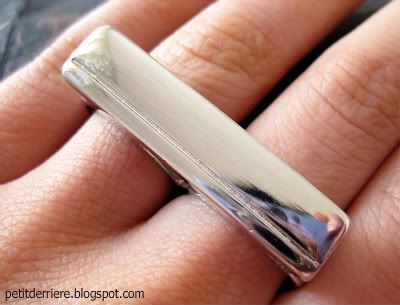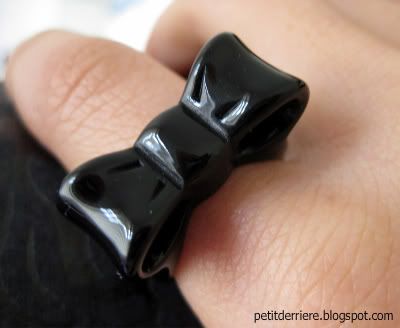 That is all =)