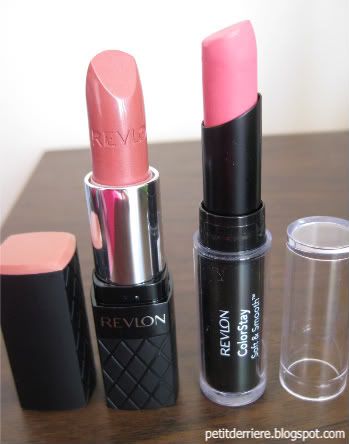 I bought these two lippies a little while back at Priceline as Revlon was having a buy 1 get 1 free sale on lip products.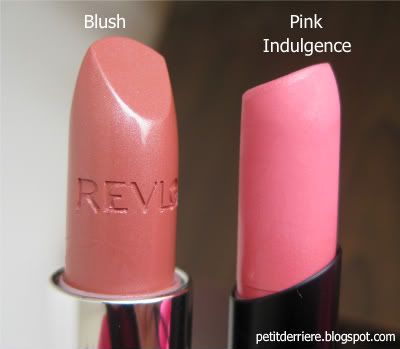 I kind of took my time putting these swatches up...mainly because I'm lazy lol. Plus when I take photos of swatches I want to take them when the lighting is good so that I can get the best colour representation for you guys. But then I keep delaying it and forgetting =S
Just note that my skin tone is more yellow toned and darker than it appears in the photos, however the lipstick colour is a pretty good representation. Without further or do, here are the swatches.

Bare lips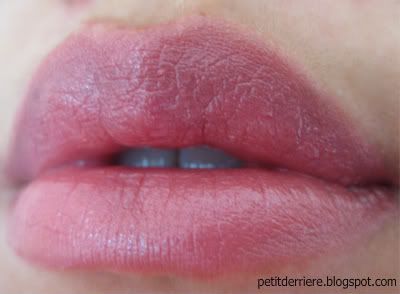 Revlon Colorburst Lipstick - Blush
A pretty neutral pink colour. Kind of a MLBB shade for me. There is no shimmer and it has a creamy/glossy finish. Can definitely see this working on many people. This is definitely a go to lipstick for me when I don't want to think too much lol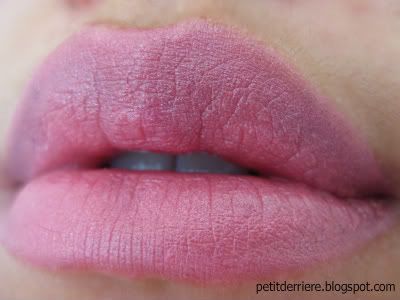 Revlon ColorStay Lipcolor - Pink Indulgence
A pale bright blue toned pink. This is a full pigment lipstick and so is very opaque and has a kind of matte-ish finish. Has the slightest hint of shimmer that isn't noticeable. Because of my very yellow skin, this lipstick appears a little lilac-y on me and is a bit too cool for my skin tone. Not sure what I'm going to do with this. I could imagine this working very well on paler people and those with a bit more of a pink toned complexion.