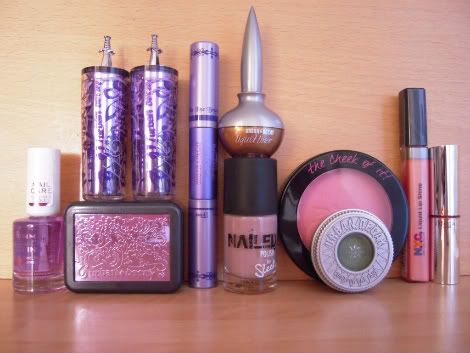 Hey guys!
The lovely Joy has reached a hugeee milestone with 100 followers on her blog
All Made Up!
To celebrate she is holding an amazing giveaway where 1 lucky winner can win a whole bunch of makeup products from Urban Decay, NYC and lots more. The giveaway ends on the 30th of October 2010.
So hurry on over there and check out her blog and
giveaway
.