First of all...
HAPPY NEW YEAR!
Hope you all had fun welcoming in the new year and good luck for
2011
.
Anyway, in some of my older blog posts, I mentioned my Inglot eyeshadow palettes but I haven't had the time to take photos and review them. Argh...I am so behind in blog posts (and yes I know I've said that a million times lol).
So this is the first
Inglot Freedom System palette
I purchased.

With the eyeshadow palettes, you can purchase 2,3,4,5,6,8 and 10 colour palettes. The eyeshadows also come in circular pans which are a bit cheaper because they have less volume. The palettes aren't traditional flip-top palette's. Instead the lid is magnetised and is completely removed when you open it and can be stuck onto the bottom.
Inglot shadows don't have names, instead they go by numbers. The shades in my palette are:

30
A shimmery cream colour. Great highlight shade.
402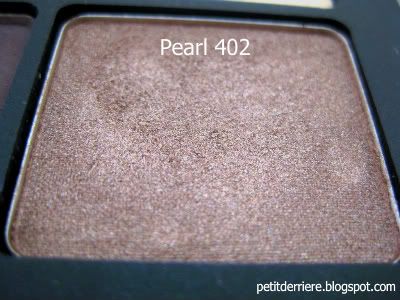 Metallic taupey colour. Very similar to NYX Iced Mocha, but this one is a tinge more purple.
360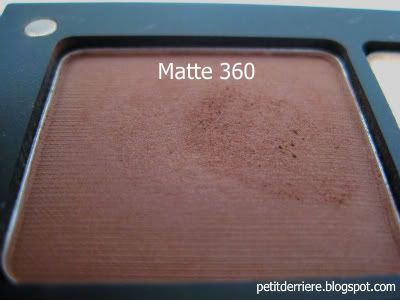 Matte medium brown.
378
Matte very dark brown.
In stores they purely refer to the shade numbers, but on the bottoms of the pans, along with the number, there are also words reflecting the finish of the shadow which I have added on the photos above.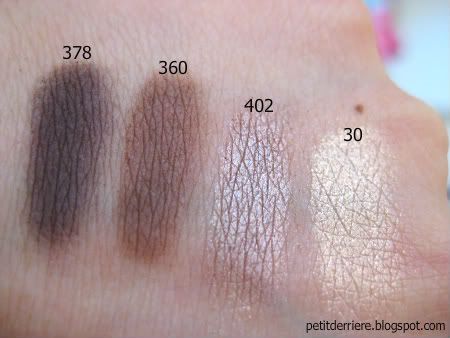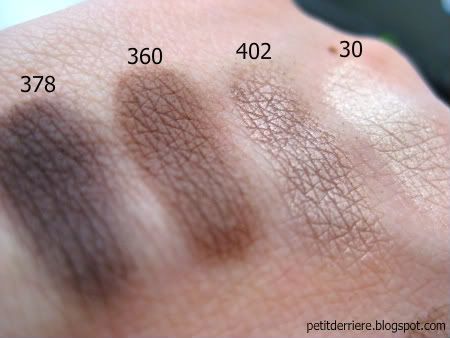 I am head-over-heels in love with Inglot shadows. These are so pigmented and ridiculously blendable. 30 isn't as pigmented in my opinion compared to the others but it is still a great highlight. My favourites are the 2 matte browns. They are silky smooth and just amazing. These still crease on me, but not as quickly as other shadows, but I have very very oily lids.
I only have 1 MAC eyeshadow, Twinks (I have a review on it), so I don't know how accurate my comparison of the two brands is, but at the moment I think Inglot shadows beat MAC shadows any day lol. These rectangular pan shadows are
2.7g
compared to MAC's which are
1.5g
. Plus Inglot products are far cheaper than MAC. The Inglot palette I got cost me
$40AUD
(that includes the palette itself and the shadows). Their individual eyeshadow I believe cost about
$24AUD
(I find these individual eyeshadows inferior to the freedom system ones). Individual MAC shadows here costs
$32AUD
.
So if you can get yourself to an Inglot store, pick up a Freedom System palette of eyeshadows! You will not regret it! Since this one, I've bought a 5-colour palette and I've received a 6-colour palette as part of a Christmas present. LOVE LOVE LOVE!