The 'Most Worn
Summer
Things Tag' has been circulating a lot recently, but since it's been winter over here, I thought I'd do a winter version.
1. Most worn nail polish
OPI Designer...De Better
. It is from the Muppets Collection that I think was released sometime last year. I really like glittery/metallic/foiled finish polishes and this polish, when you look up close is such a unique colour. It's a warm silvery colour with copper flecks through it.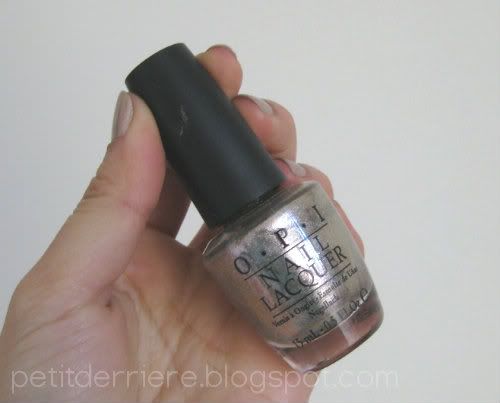 2. Most worn scent
I haven't been wearing perfumes much this season. But I guess I could say my favourite scent has been, strangely, my hairspray. (More on it below)
3. Most worn hair product
Davines No 7 Crystal Fixative Lacquer
. This hairspray was so freaking expensive, I got it from a hair salon for $35. I have never bought pricey hair products before but decided to get this since I had a $20 voucher to spend on product with my hair cut. I use hairsprway on a daily basis just to keep my fringe in place. You don't need much of this at all for great hold, plus it doesn't give your hair that fake looking shine like some hairsprays do. Normally, I probably wouldn't repurchase this because it is so darn expensive. (You can find it online for around $20, but even that is still pretty pricey.) But the thing that has absolutely sold me on the product, is the scent. It's kind of a vanilla, sweet, maybe coconut, soft scent. If someone made a perfume with this scent, I would be all over it. And in any case, it takes me ages to finish a bottle of hairspray since I only use a little everyday, so I do get my money's worth.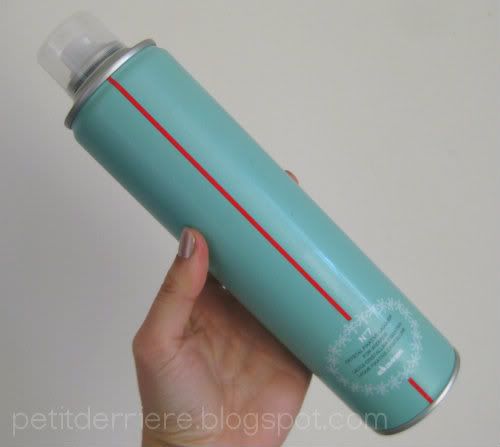 4. Most worn bag
I got this bag from an op shop a while ago for about $7. I've worn it to death and it's starting to fall apart. It's just a basic black bag, nothing flashy or particularly trendy. It's a great size and easily fits all my essentials.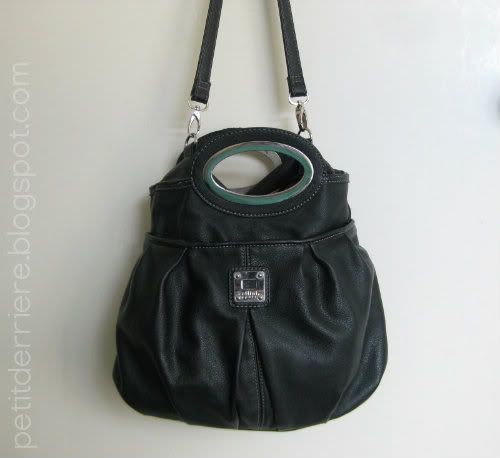 5. Most worn shoes
Brown western style ankle boots from
ASOS
. I got these last winter and I've just worn them so much that I've completely worn out the heel cap and into the wooden part of the heel. They're not too tall and are quite wide so they accommodate my fat feet. They are easy to match with anything, plus they're wide around the ankle so you can tuck jeans in.
6. Most worn accessory
Fossil rose gold watch
(model:ES 2859)
. I've worn this almost everyday since I got it which was over a year ago. I just love it. The face is the perfect size for my wrist. It's big enough to give me the 'men's style' look, but not too big where it looks like it's swallowing my hand. I just love everything about it and I always get so many compliments on it.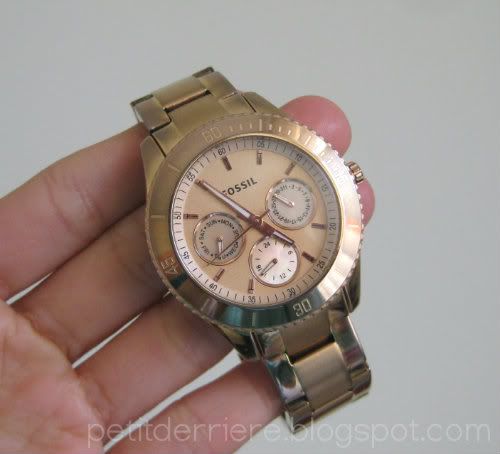 Thin collar necklaces
from
Diva
. I bought both the gold and rose gold version. I like that it's not too chunky or thick, which is what a lot of collar necklaces seem to be at the moment. They look great on a variety of necklines, so I've worn them with just about everything. Recently I've been loving how they look under collared shirts.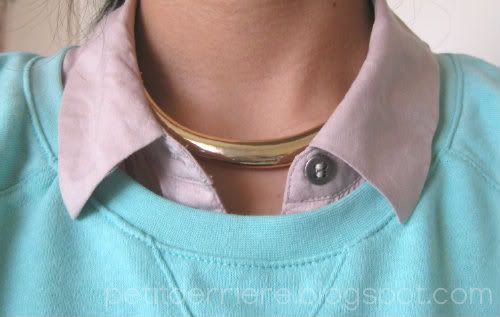 7. Most worn clothing item
Sportsgirl black coat. This winter was absolutely freezing. I've been throwing this on, over any outfit and I'd be set for the ridiculous weather.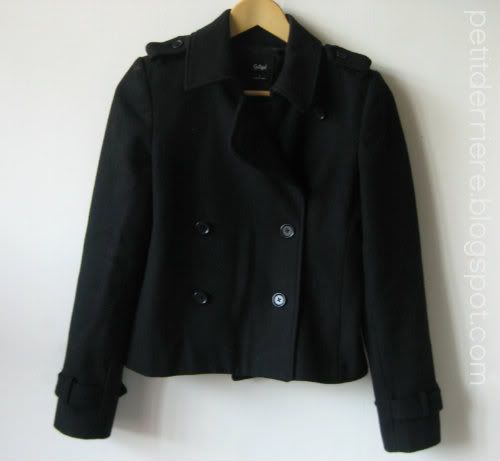 8. Most worn foundation
Maybelline Dream Matte Powder (beige).
This is a most worn product all year round really. I don't use liquid foundation daily, I just throw on some concealer and then powder my whole face with this. I've gone through at least 3 of these, and I've majorly hit pan on this one. It has good coverage and stays matte the longest out of all the powders I've tried and is a good price. My only issue is that it isn't the right colour for me, it's a touch too pink.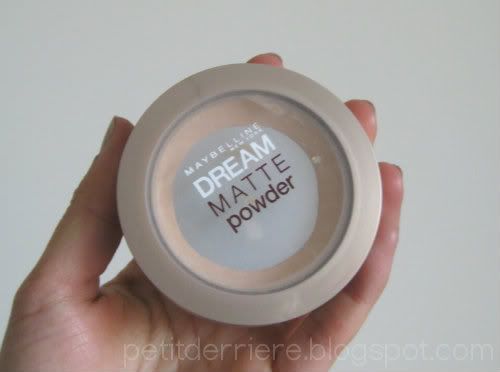 Maybelline Superstay 24 Hr Makeup (Classic beige).
I only wear liquid foundation when I go to work or to an event. I rediscovered this foundation this season. This foundation isn't as good as my other ones at staying matte and fresh for a long time. But since it's been so cold, my oiliness hasn't been as bad, so this foundation doesn't break down as quickly. This foundation is matte, but I don't think as matte as MAC Studio Fix Fluid, so it's better for winter since it gives my face a bit more dimension. It's really smooth and easy to blend. However, this foundation isn't the perfect shade for me. I have yellow undertones and this foundation is a bit more neutral and dries down a bit darker than it applies. Still on the hunt for the perfect colour low end foundation. I tend to reserve my higher end foundations for special events.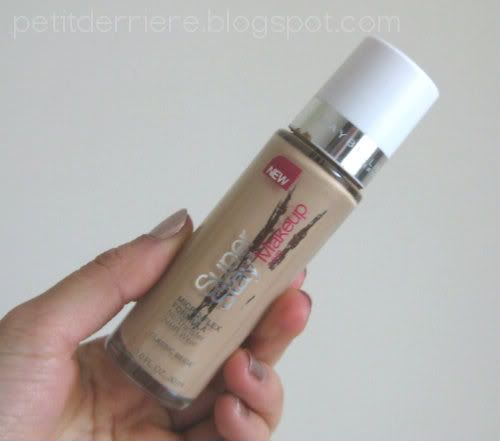 9. Most worn blush/bronzer
Nars Desire
. I've been wearing this blush almost everyday. It's bright,matte, really pigmented and just makes you look alive.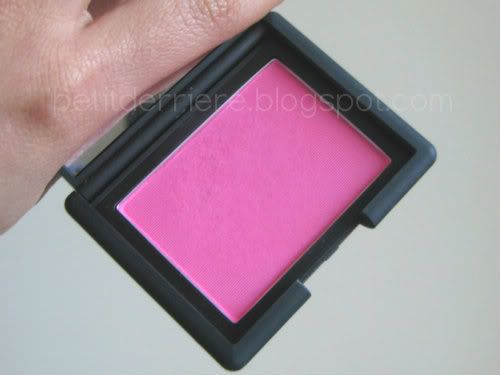 10. Most worn lip product
Revlon Colorburst Lipstick in Blush
. Again this is another of my all-year-round most worn products. This shade is basically my lips but better. I keep it in my bag almost all the time. It's really subtle and goes with everything.
11. Most worn mascara
Max Factor Aqua Lash
. This was one of my favourites a while ago but I kind of forgot about it then rediscovered it this winter. This mascara is great for volume but average for length. Max Factor has recently revamped their mascara collection so this mascara along with a couple others have been discontinued.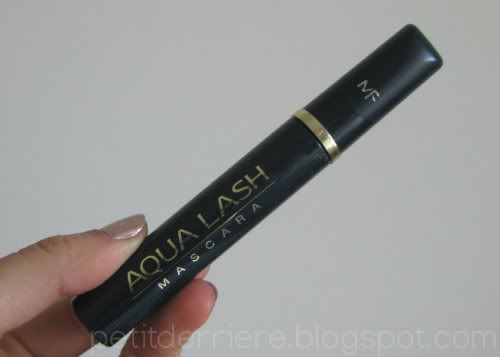 12. Most worn eyeshadow
Too Faced Matte Eyeshadow Palette
. My most worn colour specifically has been
Tufted Suede
(top left). It looks like a pretty boring colour, a light brown, warm shade. But I've been reaching for this a lot as a subtle crease colour and as a blending colour between my lid and brow bone. A good staple to have.