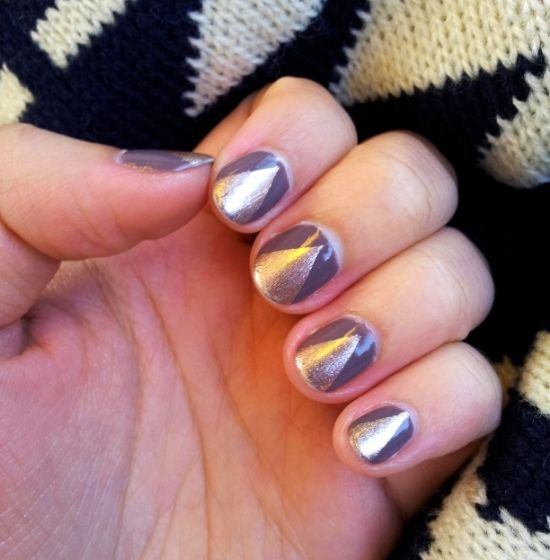 At the moment I have this itty bitty obsession with geometric prints. Whether it be clothes, accessories, jewellery...anything.
I saw this nail design everywhere online so I gave it a go. It turned out awesome, totally loved it! Way better than it looks in the photo. I looked like a weirdo constantly staring at my nails at uni haha.
I applied 2 coats of
Essie Merino Cool
as a base colour. The formula of this polish is amazing, so easy to apply and not streaky at all. Then I used
Orly Rage
for the triangle.
I used this tutorial by
leighannsays
as a guide. I definitely recommend using scotch tape like she suggests because regular tape is just too strong and rips off all your good work (Tip: If the tape does rip off a bit of the base polish, top coat will smooth it out). I also thought removing the tape in the opposite direction to what she did helped because it gave me a cleaner point.
Hope you enjoyed this nail look.