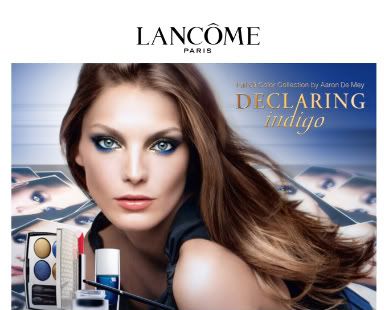 When I saw the pictures for the Lancome - Declaring Indigo range, I fell in love with the eye makeup on the model. I love the combination of colours and how vibrant and bold they were.
So I decided to have a little play around with the makeup I have and see if I could do a similar look. I was really annoyed with my camera because it just refused to pick up the vibrancy of the colours and all the detail i put into these looks. Fortunately i was able to fix this up a little thanks to "auto fix" on PhotoBucket lol
Here are some pictures of my two attempts to copy her look.