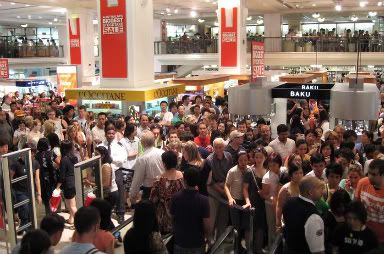 The day after Christmas had to be one of the most tiring days of my life! It was Boxing Day, which can only mean one thing: Boxing Day sales. Myer opened it's doors at
6am
and you can guess who was one of the first people through the door...me! lol Unfortunately I had work from 10am-3pm so I had to leave and be a sales assistant for a while. Watching people shopping and snapping up all the bargains without me was pretty hard to watch haha.
After my shift I was ready to go and take on the crowds. I shopped around Harbour Town and Highpoint and eventually got home at
10:30pm
!! By then I was absolutely pooped and my wallet practically empty lol. I bought so much stuff. I got a cute tshirt
50% off
from
Myer
, a 'love' keyring
$9.99 reduced to $3
, a glomesh purse and a few cute headbands all
reduced to $5
from
Diva
, a pair of pointed black flats
$10
from
Famous Footwear
, a 2010 diary
50%
from
Typo
, a Fila jumper
50% off
from
Fila
, Pierre Fontaine heels
$80 reduced to $30
from
Shoe Factory
, a singlet and trackie shorts from
Supre
and last but not least a hat
$90 down to $30
from
Mimco
. It's my first ever Mimco item!! =D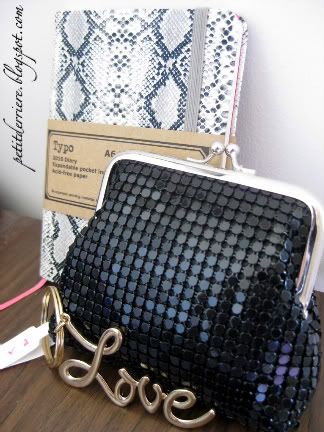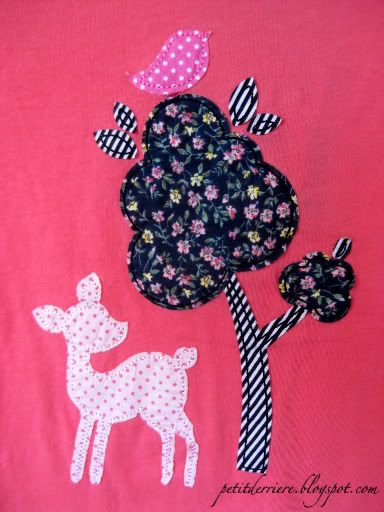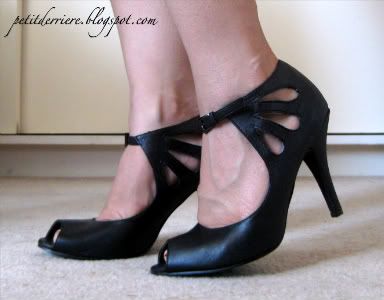 I'll probably hit the shops again soon to see what other bargains I can find. LOVE sales!!