Uni is back. Let semester 2 begin!
Today was my first day back and wow I feel sooo drained already. I can just tell that this is not going to be a good semester lol.
Btw I passed all my units for last semester! YAY! Ideas on how I should reward myself?
Anyway thought I would finish off showing you my purchases from my most recent shopping spree.
I got this navy blue military jacket from
Twig House
(middle level of Highpoint). Love this! I've really been liking the military look lately plus this jacket is SOO warm, especially because the neck part actually comes up around your neck lol, great for winter.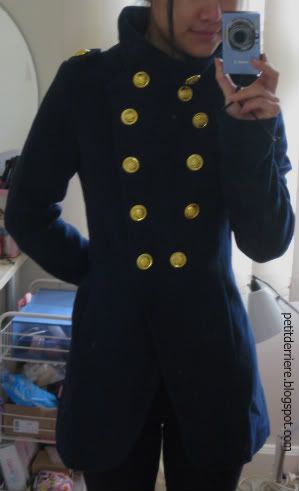 A basic grey knit from
Valley Girl
. I really like the little zip detail at the back.
I also got this beanie from
Sportsgirl
. The button detail is so cute! Although I cut off the big button above the bow just because I thought it was just ugly lol.
(pssst sorry about the lack of makeup, I just kind of threw this stuff on lol.)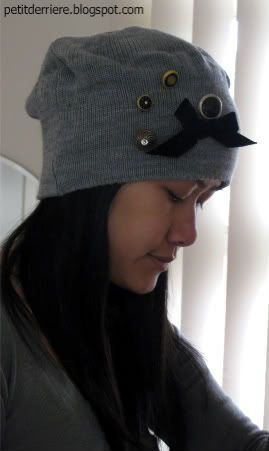 Lastly I got this kind of leaning hat from
Bardot
. When I saw this I fell in LOVE! I have a thing for hats. Love to buy them but never wear them lol. They are just really impractical to carry around and stuff...but still pretty hehe.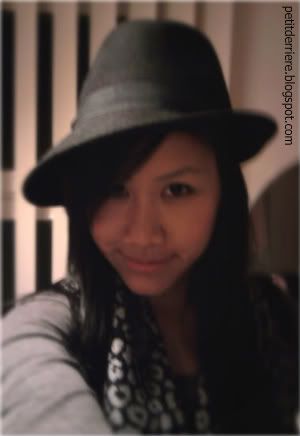 Anyway that is all. It just hit midnight so better get to bed to prepare myself for another day of uni. Goodnight!