Over couple of years or so, I've seen stars strut their stuff in beautiful lace dresses. I loooove the look of lace. It is the epitome of femininity, sophistication and sexiness all at once lol.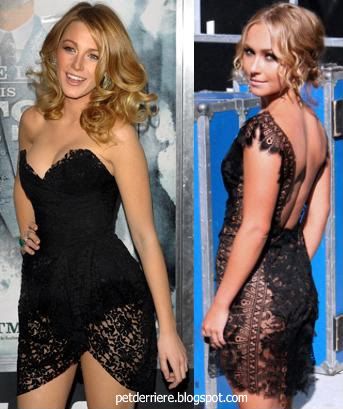 So far these holidays I've been up to quite a bit of shopping with all the end of financial year sales going on. So I thought I'd share some of my purchases.
Forever New
in Harbour Town (Docklands) was having a buy 1 get 1 free sale!! What an awesome deal! So during my lunch break off work, I got these 2 dresses. I really could not believe these dresses were on sale and that there were actually a couple left, they just seemed like the kind of thing people would snap up first. Well lucky for me I guess lol.
I'll share some of my other purchases in other posts.
Hope everyone had a great weekend =)