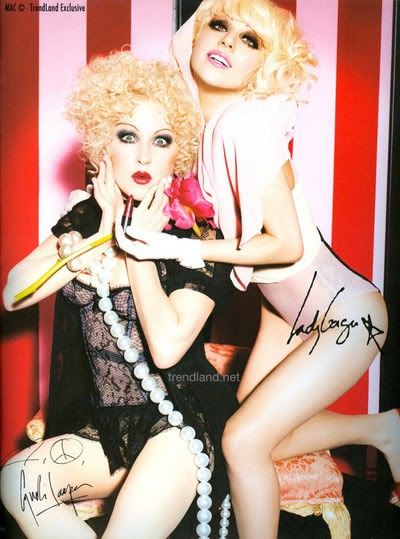 This was SUCH an impulse buy for me. I rarely purchase high end makeup at all, and when I do it often involves a lot of testing, thinking and planning because it is a lot of money after all. Especially with the ridiculously high prices on makeup here.
Anyway, so I had a $10 voucher to spend in Myer's fragrance and cosmetic department. Initially I was just going to spend it on something random and cheap, around $10, so I would basically be getting a little somethin' for free. But then I thought "how often do I get a $10 discount on any makeup I want?" Eventually I decided I would grab a MAC lippy. I had no idea what shade I was going for or what look I wanted so I was kinda just grabbing shades willy nilly lol. Then my eyes came across Viva Glam Cyndi and I remembered all the videos and blogs I had read ranting and raving about this baby. It didn't look particularly spectacular in the store, it was just ok, but I grabbed it anyway. Here, MAC lipsticks cost
$35AUD
.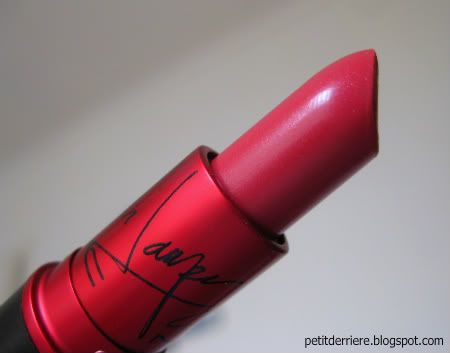 When I got home I tried it on again properly and I fell in LOVE! MAC's site says that it is a
"light coral-red"
however I find it more like a
pinkish red
. It doesn't have any shimmer. The colour isn't that unique, but I find the smooth, slightly sheer, lustre finish is what makes it so amazing. The more you apply, the more red it appears, so you can control the intensity. I like to apply a few good swipes to get a kind of 'natural red lip,' if that makes sense.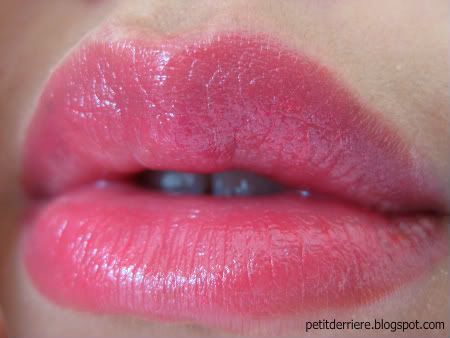 I've read that this baby will be discontinued in February next year! It's a real shame that I decided to try this out so late, I know like every blogger was going nuts about Viva Glam Cyndi and Gaga quite a while back. Now I know how much I've been missing lol. I think this lipstick is definitely worth trying, especially for those who want to start venturing into the world of red lips but are still a bit scared about going all out.
I can't believe the two MAC lipsticks I have are limited edition lipsticks, hence are/will be discontinued. I really need to get onto the permanent lines lol.