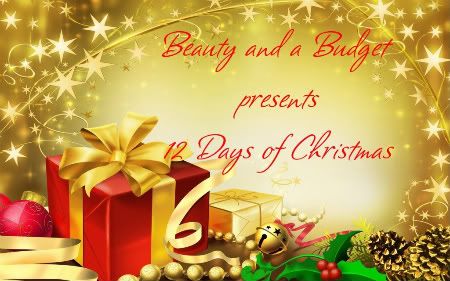 Christmas is arriving so fast! I'm sure many of you are finding it difficult to fit in blogging, or reading blogs, etc. in this busy time of year. You're all probably freaking out and panicking about finding the perfect gift for a special someone.
But I hope you all can take some time to relax and enjoy the holidays and visit
Dawna
on her blog
Beauty and a Budget
. I know this is very last minute, but she is spreading some Christmas cheer with her 12 Days of Christmas giveaway, the giveaway ends on the
8th December 2010
, so you only have a small window of opportunity left.
One of the things I love most about this time of year is Christmas decorations being put up all over the city, in shop windows, on the streets, on houses... Just looks amazing and beautiful. This year, my Christmas wish would be...to be able to spend the Christmas holidays with my boyfriend one year, hopefully soon. We've been together for over 3.5 years, and I've spent all past 3 Christmas' without him as he travels overseas at the end of every year with his family or other reasons. Hope he'll stay here one year.
Hope your holidays are filled with love and joy. Only 17 more sleeps!