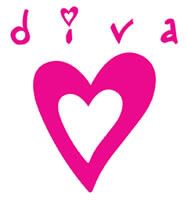 Hey guys
Thought I'd update you on what I've been up to besides drowning in a pile of assignments argh...lol
Well since its September, it's job searching time for christmas positions. Over the past 3 weeks I've been 3 interviews. First for Diva, 2nd for Myer and 3rd Diva again. The 3rd interview was my first ever individual interview and it was SUCCESSFUL! YAY! The manager was super nice, she took me to a nearby cafe and bought me a hot chocolate, we sat down, she asked me some questions and we chatted and then she accepted me on the spot! If you guys were wondering why the title of this post is "guess who's a Divette again?" it's because I actually worked for Diva 2 yrs ago over the Christmas of 2007.
Anyway so I'm very excited about this job. It's a permanent casual position which is even better than a Christmas casual position because I know i'm not going to get booted out after the holidays lol.
So for those of you who don't know, Diva is an Australian fashion jewellery retailer. They have opened stores around the world and from the 1st interview I was told they're going to open their 1st store in the US very soon! If you guys want to check out what they're all about and their pretty jewellery, click
here
.