It's review time!! lol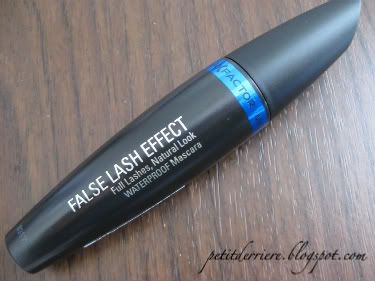 Today i will be reviewing
False Lash Effect Mascara (waterproof) by Max Factor
. I have heard that False Lash Effect is the same as
2000 Calorie Extreme Lash Plumper
. It's just they have different names in different countries.
Well this mascara has a huge rubber bristled brush, similar to the CoverGirl's Lash Blast, so I've heard. It can be a little hard to use and you could end up with mascara on your lid, but if you tilt your head back and take your time it's no big deal and it doesn't bother me.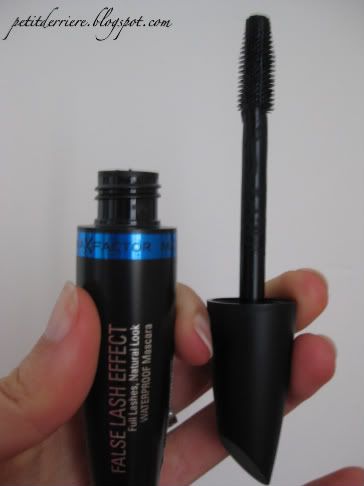 Just like all my other Max Factor mascaras (Masterpiece and Aqualash - both waterproof), this mascara can hold a curl really well. It's lengthening power is amazing! It defines very very well and doesn't heavily coat your lashes so you get that pretty fluttery falsies effect. It stays on, doesn't flake, doesn't clump, it smudges a bit but
all
mascaras smudge on me.
However, it doesn't really give you as much volume as it claims. Don't get me wrong, it still volumises but just not amazing amounts considering that that was the main aim of this mascara...this is a bit disappointing. Adding a few coats does fix this problem somewhat.
Here are a couple of photos (I've got eyeliner on in all the photos):
- just curled lashes, no mascara
- with one coat...look at the LENGTH!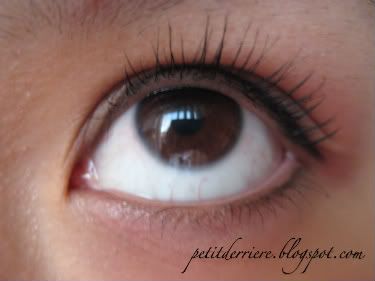 - with two coats (waited for 1st coat to dry then applied second)
Overall I like this mascara. It's a great mascara, just not the crazy volumising mascara it claims to be. I think I may get to love this mascara once the formula dries a little.