As you all know, last thursday was the Monash University Law Student Society's "Royal Law Ball." It was SO much fun! It had a royal theme so some people came wearing tiaras, capes, crowns and all sorts of things. Someone even came dressed as a lion aka the 'king' of the jungle haha.
Aside from the horrible whether which we had to walk through to get to the ball, everything else was amazing. The tables were elegantly lit with candles, the DJ was playing great tunes, the dance floor was packed, the dinner was edible haha, everyone looked stunning and there were even indoor fireworks and fire machines!!
Here are a few photos from the night. Sorry i took so long to post them. Hope you guys enjoy.
The view of the ball from the above. All the tables look so pretty.
My girls haha (i'm the one wearing the really bright and silky aqua dress - 4th from the right)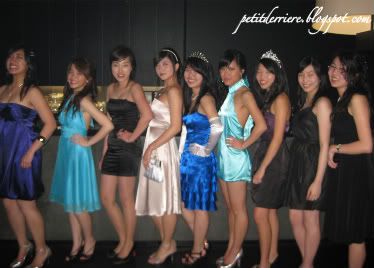 Me with some friends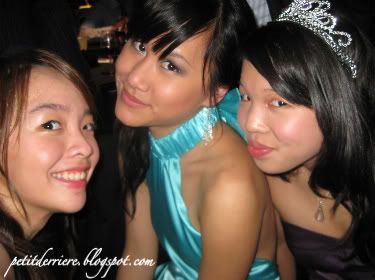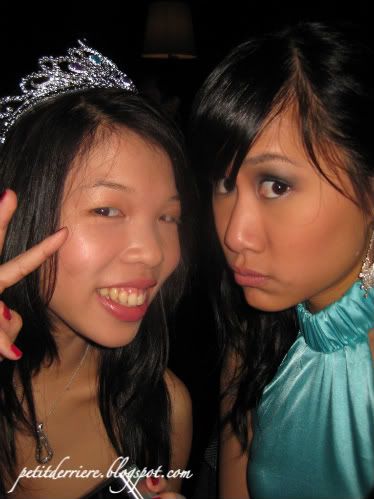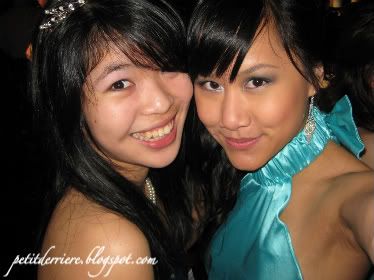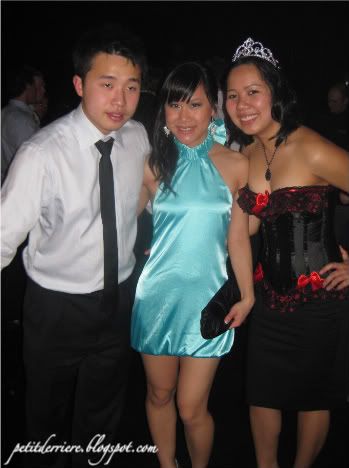 My awesome backless dress lol..."we're bringing sexy back...YEAH!"
The free photobooth!!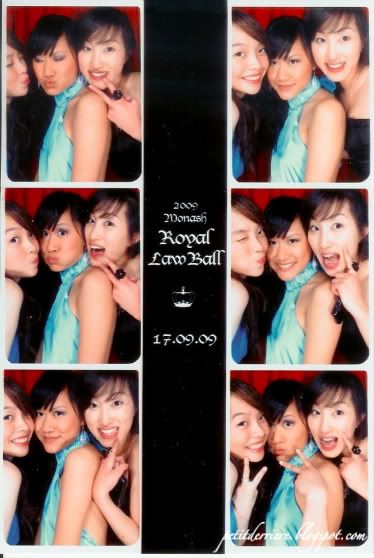 ...and that is the end of my mini law ball series =)