I got these two NYX Single Eyeshadows to add to my little collection a couple of months back. To see the photos and swatches of the other shades in my collection, click
here
.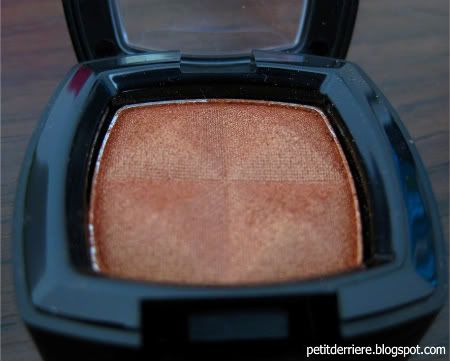 Pure Gold
I love this eyeshadow. It's a kind of bronzey colour. I wouldn't say it's a gold. It's very very pigmented and shimmery/metallic. My camera wouldn't take a good photo of it as you can see above. For some reason it decided to make the edges dark and the middle light. The actual shadow is in between those two extremes. Definitely recommend this. I used this religiously for a while. Very pretty and glowy, great for Spring.
Dark Gray
This one was a bit disappointing. It's a medium matte grey colour. But the pigmentation is poor. No where near as pigmented as the Pure Gold.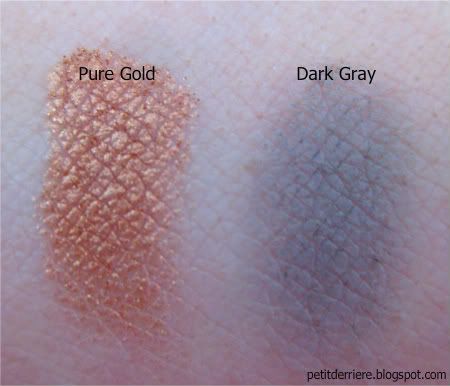 Please ignore the bluish skin lol. My camera and lighting were not working for me. But I tried my hardest to edit the photos so that the swatches themselves were as true to colour as possible, even if that meant turning my skin blue lol.