Hey guys!
My exams are over so I will have more blogging time and hopefully can catch up on my 'very behind' posts.
Anyway I got my haircut about a month ago lol but being so busy I never got to share it with you guys. The two photos were actually taken on different days. I didn't get the chance to take a direct "before" photo because I was running SO late to my hair appointment. The "after" shot is quite gross lol. After my haircut I went out and so the photo was taken late at night after a long tiring day lol.
Before
I had a side fringe that had grown out a lotttt. I didn't have any layers and my hair was pretty full.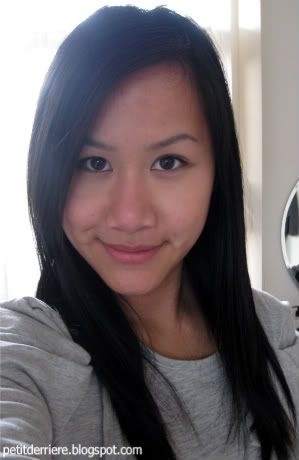 After
I got a full fringe and layers added. I'm not crazy about the back, because the hairdresser cut it in a V-shape, if you guys know what I'm talking about. I prefer it more straight/round at the back. Believe me when I say the full fringe looks MUCH better in person. I love it! The photo does not do it justice =P I've had a full fringe before and I thought I'd go back to it.
Hope you guys have an amazing weekend!