It is official...I have finally got a lipstick that is NOT in the pink family lol. So let's welcome the newest member to my lipstick family:
Max Factor - Color Collections - Orange Pearl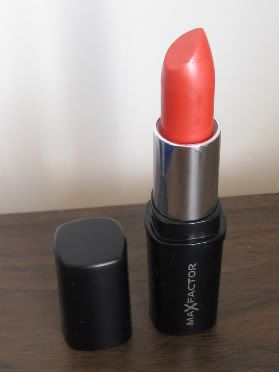 For a while I was really into pink lipsticks (and still am) and I started lemming a coral coloured lipstick. I was waiting for a big sale to get one since i wasn't prepared to fork out $20 for one. Well luckily I was rummaging through a little sale bin of Max Factor stuff and found this lippy for only $5!! It's normal price is approx $20.
Anyway, i loooove this lippy. It is a bright orange-coral colour in the tube (so I apply lightly) with a pearl finish. My lips are a very dull mauvey/pinky colour. So on me...it's less orange than the tube and a little pinker, and just makes my lips a really nice coral colour. Great colour for summer.